Application for Restoring Connection: A LGBTQIA Community Dhamma Retreat in Nature
With Victoria Cary, JD Doyle and René Rivera
August 24 - 31, 2023
During this 7-night silent retreat we will collectively create a supportive container for LQBTQI-identified folks to explore the Dhamma, and practice meditation. This retreat will be silent, mostly outdoors, and on the beautiful land of Vallecitos.
We will offer dhamma talks, meditation, group hikes, heart-centered practices, and chanting. These practices will be offered in a container of silence and nurturing spaciousness, making the way for us to reconnect with ourselves, nature, as well as deepen our connection to community.
This retreat is appropriate to all practitioners new and experienced. We offer priority registration for BIPOC, Trans, Non-binary, and Gender Non-conforming participants. Please join us for a week of silence and discovery at Vallecitos Mountain Retreat Center in the Carson National Forest.
APPLICATION PROCESS: Please note, this retreat has an application process to allow for diversity in practice experience, age, ethnicity, sexual orientation, and gender identity. If you wish to attend, please complete this application for your application to be reviewed. We will review applications on a rolling basis until the retreat is full. If you are invited to attend, we will email you with a registration link to sign up for the retreat. If you are in need of financial assistance to attend, you will complete a scholarship application once you have been invited AND completed your registration.
This is a retreat for the LGBTQIA community.  If you do not identify as such, we are happy to help you find another Vallecitos retreat.
---
COVID Safety Measures: Please review our current COVID Safety Measures, which are subject to change. We are creating this web page in January and retreats will not begin until late May. We very much understand how much things can change between now and the start of our retreat season.  Our Medical Committee is actively and regularly updating our protocols. 
Teachers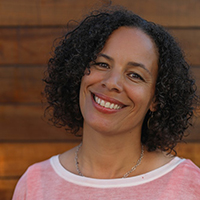 Victoria Cary
Victoria Cary has been practicing Insight Meditation and studying the Dharma since 2006. In 2017 she completed Spirit Rock's Community Dharma Leader program and went on to become a fully empowered Dharma Teacher. In 2016 she co-founded the San Francisco People of Color Insight Sangha and continues as one of the core teachers. She is a San Francisco Bay Area Native. She left her workplace of 20 years in 2017 to deepen into the Dharma. Since then she has spent time in and out of intensive silent meditation practice, including a 3-month retreat at IMS, 6-week amd 3-month retreats at…
Learn more about Victoria Cary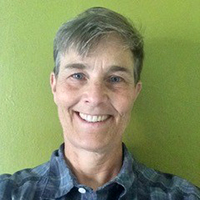 JD Doyle
JD Doyle(they/them) serves as Guiding Teacher at Insight Santa Cruz and was a Core Teacher at the East Bay Meditation Center for 5 years. They graduated from Spirit Rock Meditation Center's Teacher Training, the Community Dharma Leader training, and the Dedicated Practitioner Program. JD began studying and practicing Buddhism in 1995, at Insight Meditation Society and at Spirit Rock and continued with extensive retreat practice in Thailand and Burma in the Theravadan lineage. They are committed to celebrating the diversity of our human sangha, addressing the impact of racism on our communities, expanding concepts of gender, and living in ways…
Learn more about JD Doyle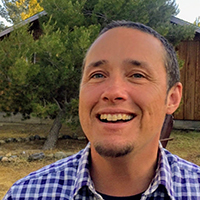 René Rivera
René Rivera is a meditation teacher, restorative justice facilitator, and leader, working and learning in all the spaces in-between race, gender, and other perceived binaries, as a queer, latinx, trans man. René teaches heart-centered, trauma-informed meditation, at the East Bay Meditation Center and other meditation centers. He has co-led the first residential meditation retreats for transgender, nonbinary and gender expansive people. René is a restorative justice facilitator for the Ahimsa Collective, working to heal sexual and gender based violence.
Learn more about René Rivera