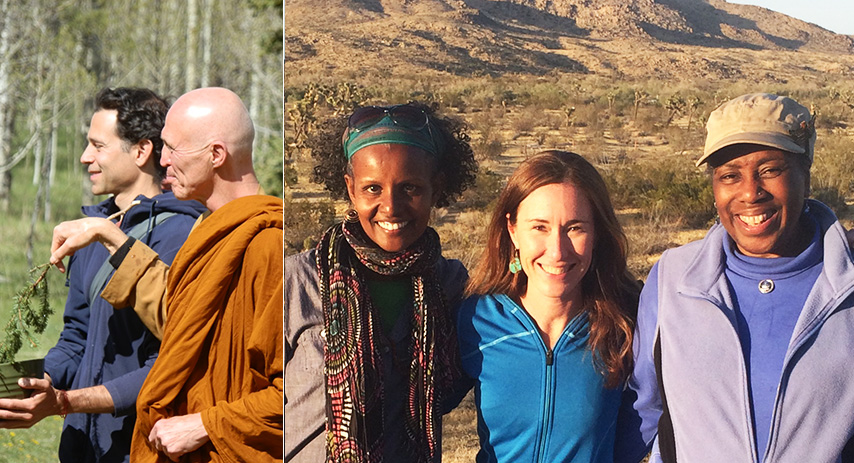 Discover the power and beauty of waking up in the wild.
The teachings at Vallecitos are a banquet of diverse offerings that aspire to reflect the many faces of awakening in today's world. We offer our retreat schedule in the spirit of responding to the needs of all who seek freedom and listen to the inner calling to discover the gifts of wild nature. While each retreat is unique, reflecting the personal style and understanding of our teachers and each group of practitioners, the common pulse running through all retreats is the power and liberation of practicing in the wild. We teach and practice together within our living experience, close to nature. 
In those who practice at Vallecitos, we see the natural softening of the egoic boundaries that cause suffering and perpetuate a sense of isolation. We move into the waters of stillness, movement, silence and sharing together. Vallecitos is grounded in the sacred teachings of deep dharma, including long and monastic retreats.  We also embody an innovative appreciation of what is possible as forms of dharma expression.
We recognize that there are countless entry points to awakening, including song, ritual, movement, relational practice and so much more. We offer classical insight meditation retreats in which we take the refuges and precepts. We also offer retreats such as mindful self-compassion, special practice for veterans in wild nature, and dialogue about race, culture and white privilege. All that happens at Vallecitos is held in the container of mindful awareness, a native capacity of the human heart-mind. Join us to rest, explore and discover for yourself the power and beauty of waking up in the wild.