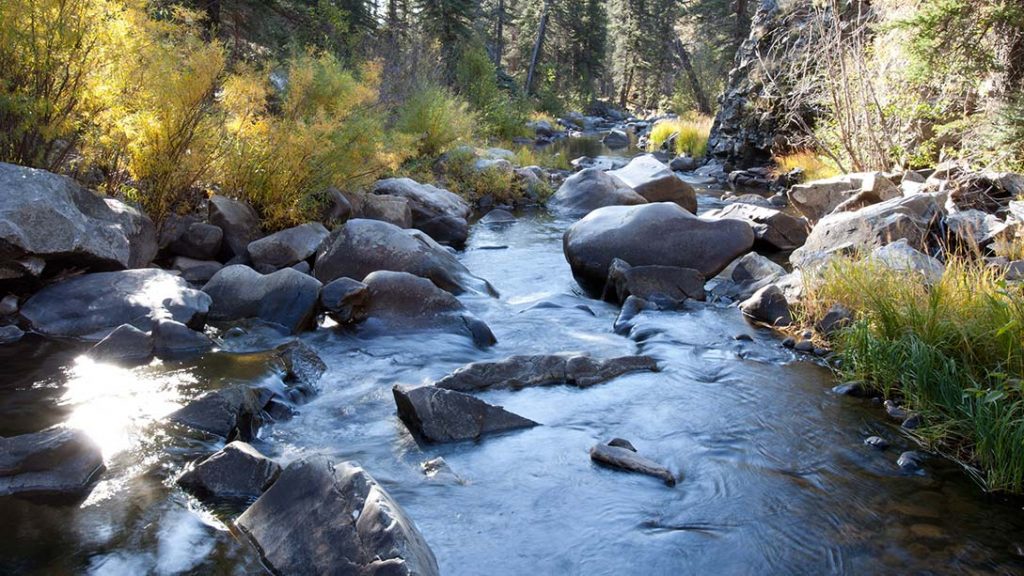 Board of Directors

Robin Richard, President
Durango, CO
A three-week Outward Bound Course in the Weminuche Wilderness of the San Juan Mountains introduced Robin to the wilderness in 1987. Since that time, the wilderness has been a friend, teacher and sanctuary. Robin returned to Durango in 1989 to attend Fort Lewis College, graduating in 1994 with a B.A. in philosophy and a B.S. in chemistry. Late in college, she felt a calling to become a physician. After finishing medical training in Denver, she returned to Southwestern Colorado in 2003, serving as a physician of general internal medicine.
In 2006 the dharma drew her in because it offered a way to develop a deeper level of compassion and kindness than she had previously known. Wilderness and nature have been an integral part of her practice, as natural landscapes and their inhabitants are reminders of the importance of connection, kindness and compassion, and help her embody these qualities more authentically in all aspects of life. She has attended meditation retreats at Vallecitos Mountain Retreat Center yearly since 2010, repeatedly drawn by the land for the sense of connection and the spiritual home it offers.

Heidi Cost, Secretary
Santa Fe, NM
Heidi has lived in Santa Fe since 1978 and was honored to join the board of directors in May 2015. She graduated from Colorado College with a degree in photography and is the vice president of a family-run company that specializes in vacation retreats in Akumal, Mexico. Heidi has been involved as a volunteer at Vallecitos Mountain Retreat Center since 2009 and has attended retreats yearly as a retreat manager. She sees the center and its beautiful setting in the Tusas Mountains as the ideal place to uniquely experience the wilderness life in a sacred and safe setting. She is committed to help protect, honor and share the legacy of Vallecitos Mountain Retreat Center, so that people can continue to experience a deeper awareness in this special place for generations to come.

Mary Powell, Treasurer
Santa Fe, NM
Mary has been a Vipassana practitioner for over twenty years. During that time, she sat intensive retreats at the Insight Meditation Society in Barre, Massachusetts and done month-long self-retreats, both at home and at a remote cabin in the mountains. More recently she completed the thirty-month Community Dharma Leader training through Spirit Rock Meditation Center. For many years, she has taught the "Introduction to Meditation" class at the Santa Fe Vipassana Sangha, where she chairs the education committee.
Mary has always been interested in practicing in nature. She lived for five years in an off-the-grid cabin near Pecos, where she was first introduced to meditation.
Jessica Denison, Operations Director
Durango, CO
Originally from Upstate New York, Jessica has called Durango home for over thirteen years. Before joining Vallecitos, she was an integral part of a local, veteran-owned small business, Chinook Medical Gear, as its chief operating officer. The company proudly provides life-saving medical supplies to our country's military, law enforcement and first responders.
Jessica has been a yoga practitioner since 1997 and became a registered yoga instructor in 2010. Her passion for the yoga tradition eventually led her to the Durango Dharma Center where she has been a member and served on the board of directors for over four years, most recently as board president. A lifelong learner, her practice has taken her to places like India, Belize, Costa Rica, Telluride and others. Vallecitos Mountain Retreat Center offers a bridge for her to further connect her work and her practice, creating a wonderful experience for herself and others centered around heart and nature.
Jessica is a graduate of West Virginia University School of Business and Economics where she competed as a Division I swimmer. When not at work or practicing asana, Jessica enjoys biking, cooking, reading and leisurely hikes with her partner Ben, daughter Rayna and their dog Bodhi.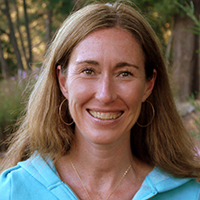 Erin Treat, Guiding Teacher
Durango, CO
Erin Treat lives in Durango, CO and serves as a Guiding Teacher of Vallecitos Mountain Retreat Center.  She teaches retreats at Spirit Rock Meditation Center and the Insight Meditation Society and serves as a teacher and board member at the Durango Dharma Center. Erin offers talks, leads classes, and teaches meditation retreats in the southwest and nationwide.  Her approach to sharing the dharma is influenced by her experience as a student of the Diamond Approach by A.H. Almass and by her deep love of socially engaged practice, embodiment and wild nature.
Erin was born and raised in the prairie of Fargo, ND and was active in the performing arts throughout her early life.  After attending college in New York, she moved to Santa Fe, NM in 1995 to attend massage school.  She felt an unexpected sense of homecoming – an immediate connection to the cultures of the southwest as well as the magic of the red rocks, high desert, and alpine landscape of the Four Corners area. She settled in Durango in 1997.  A bodyworker and healing arts practitioner for more than 20 years, Erin enjoys working with students from around the country and especially at her home in Durango.  Erin is happiest dancing, hiking, cooking, and being in the mountains and rivers she calls home.

Gregory Hicks
Albuquerque, NM
Originally from the East Coast, Greg fell in love with the Southwest's mountains, rivers and broad vistas as a young boy. He vowed to return. Greg moved to Albuquerque in 1971 to pursue his graduate degree in architecture. After several years of internship, he established his own Albuquerque-based architectural firm in 1980 and continues to practice. The firm was established to provide architectural services for projects which enhance human endeavor, thus Greg has focused his career on institutional projects such as educational facilities at universities and public and private schools, medical clinics and hospitals, libraries, religious buildings and historic preservation.
Greg also serves on the boards of two educational institutions. He was enticed to become a part of Vallecitos Mountain Retreat Center by its mission to assist people in deepening the connection between their inner lives of wisdom and compassion with their outer lives of action and service, amid the stunning beauty and uniqueness of Vallecitos Mountain Retreat Center and its surrounding wilderness. Vallecitos Mountain Retreat Center fulfills Greg's commitment and desire to invest his energy and skills in organizations that advance human endeavor and help bring people to a deeper understanding of themselves and the world in which they live.

Melissa Morman
Austin, TX
Melissa has been part of Builder Homesite, Inc./NHT since its formation. She has held several roles within BHI/NHT, starting as vice president of CRM/BHI, and then as chief operating officer/BHI, and now splits her time between running the NHT subsidiary, managing the pro business unit within BHI, as well as continuing to manage and facilitate both consortiums (builders & manufacturers).
Prior to BHI, Melissa was at ClientLogic, a leading provider of integrated infrastructure and customer relationship management solutions. She held several executive positions, including vice president of sales, general manager, client management officer, where she worked with the sales field to assess the viability of new startup ventures as potential clients, and then finally as integration officer, where she led the integration of newly acquired companies into the parent company. Prior to ClientLogic, Melissa spent ten years at R.R. Donnelley & Sons in a variety of positions—sales, global account management, as well as front line supervision.
Melissa is also a member of Impact Austin, a leading Austin nonprofit that awards multiple $100k annual grants to worthy nonprofits that have the potential to impact Austin positively via culture, education, environment, family, health and wellness. She received a Bachelor of Science degree, Cum Laude, from Ohio University in November 1982.

Kathryn Turnipseed
Albuquerque, NM
Kathryn sat her first meditation retreat at Vallecitos Mountain Retreat Center in 1997 and is a graduate of the Community Dharma Leader training program at Spirit Rock Meditation Center. She is a GreenFaith fellow, has a MBA and over 20 years of management experience with nonprofit organizations.