Resting in Nature: A Retreat for People of Color
With JoAnna Hardy, Anushka Fernandopulle and Devin Berry
June 9 - 15, 2023
**Please join the waitlist. We anticipate openings for this retreat.**
The teachings of the Buddha connect us to our own true nature which is freedom. We are nature wherever we go — whether we live in the heart of a large bustling city or in a rural environment with very little time for silence or rest— but many people of color in this country are often the most removed from land that is not ravaged by colonization. This retreat offers us an opportunity to rest our hearts and minds in the beauty of pristine nature. We will spend these seven days together in the magnificent wilderness in periods of formal practice both in our outdoor practice tent and on group hikes. The retreat will be held largely in silence with opportunities for check-ins and questions. No prior meditation or dharma experience is necessary.
This is a retreat for people of color.  If you do not identify as a person of color, we are happy to help you find another Vallecitos retreat.
---
COVID Safety Measures: Please review our current COVID Safety Measures, which are subject to change. We are creating this web page in January and retreats will not begin until late May. We very much understand how much things can change between now and the start of our retreat season.  Our Medical Committee is actively and regularly updating our protocols. 
Teachers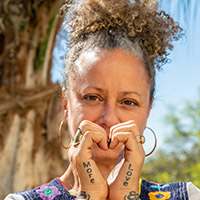 JoAnna Hardy
JoAnna has been exploring and practicing multiple traditions since 1999. In 2005, her focus landed on Buddhism and Vipassana meditation. Helping communities and individuals that don't typically have access to traditional dharma settings, social/racial justice, and building multicultural community are top on her list of priorities. She currently has weekly drops as a meditation trainer on the Apple Fitness Plus App and is on faculty teaching Mindfulness to undergraduates at USC (University of Southern California). She is an empowered teacher in the Spirit Rock, IMS lineage. For more information, visit www.joannahardy.org.
Learn more about JoAnna Hardy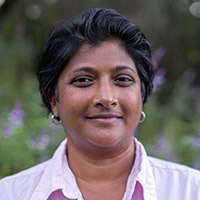 Anushka Fernandopulle
Anushka Fernandopulle has trained for over 30 years in the Theravada Buddhist tradition in the U.S., India, and Sri Lanka. Anushka is on the Teacher's Council at Spirit Rock Meditation Center, lives in San Francisco and teaches retreats and workshops around the world. She also serves as a leadership coach and consultant, influenced by a BA in anthropology and religion from Harvard and an MBA from Yale. Her teaching is informed by nature, creative arts, political engagement and modern urban life.
Learn more about Anushka Fernandopulle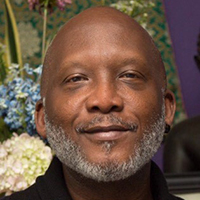 Devin Berry
Devin has been practicing Buddhist meditation and mindfulness since 1999. His practice is primarily informed by the metta and vipassana teachings of the Insight Meditation tradition. This also includes close to four years of combined time in silent, intensive retreat. Devin is committed to the personal and collective liberation of marginalized communities knowing that through the integration of reflection and insight, clarity and wisdom give rise to wise action. Devin regularly teaches at Spirit Rock and Insight Meditation Society (IMS) where he serves as a guiding teacher. He also teaches for Sounds True and at various sanghas and centers nationally.
Learn more about Devin Berry