A Love Supreme
With Vinny Ferraro and Hakim Tafari
September 1 - 6, 2023
Our time will be spent exploring the Buddha's heart teachings aka "the sure heart's release." We'll look at cultivating different expressions of love and working with what gets in the way. Together we'll practice taking refuge in the natural radiance of the unobscured heart.
This path of awakening leads us towards the wisdom of how to more fully inhabit our lives. As our understanding deepens, we'll learn how to care for our whole selves, and how to live life with a wiser and undefended heart.
The silent retreat will include practicing mindfulness in many different postures, whether it's sitting, walking, movement, eating or sharing together.
---
COVID Safety Measures: Please review our current COVID Safety Measures, which are subject to change. We are creating this web page in January and retreats will not begin until late May. We very much understand how much things can change between now and the start of our retreat season.  Our Medical Committee is actively and regularly updating our protocols. 
Teachers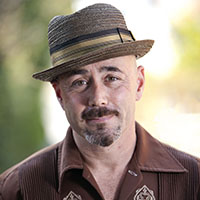 Vinny Ferraro
Vinny Ferraro is a leader in the field of Mindfulness specifically working with educators and incarcerated populations. His experience includes teaching emotional intelligence and mindfulness workshops to more than 100,000 youth, and the adults that work with them. He's also the Guiding Teacher of the Big Heart City Sangha in SF He's been leading a weekly meditation group in SF for the last 18 years. His open-hearted teachings have touched hella people. Oh yeah, and he doesn't like talking about himself in the 3rd person.
Learn more about Vinny Ferraro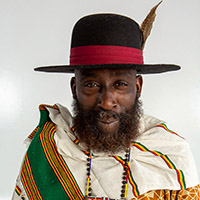 Hakim Tafari
Hakim Tafari is originally from the UK and currently resides in the Los Angeles area. In the mid 1990s, after an injury and illness that led him to acupuncture, he was introduced to a life of mindful movement and herbal medicines that helped him to adopt a lifestyle that supported his wellbeing. For over 20 years Hakim has been practicing martial arts, specializing and sharing the practice of Tai Chi Chuan and Qi Gong. He has also become vastly skilled in Eastern bodywork of Shiatsu/Thai Yoga Massage and the Five Element Theory. Among other expertise, Hakim is a Buddhist Dharma…
Learn more about Hakim Tafari