Emerging into Liberation Through Embodying the Precepts
With Erin Treat, Brian Lesage, Victoria Cary and Jozen Tamori Gibson
February 4 - March 11, 2021
New for Vallecitos: A 6-Week Class Series, beginning Thursday, February 4, 2021 
Dates:

Thursdays – Feb 4th, Feb 11th, Feb 18th, Feb 25th, Mar 4, Mar 11 
Time:

4-6pm PT / 5-7pm MT / 6-8pm CT / 7-9pm ET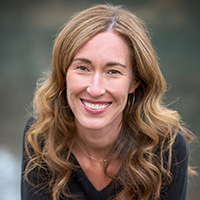 Please note this class series has an application process where applications must be submitted no later than January 14th. 
---
The Buddha laid out for us a path to liberation. The foundation of that path is Sila which is laid out by the five training precepts to support us individually and collectively as we move through this relative world. It is with this foundation we can then settle into this path enabling us to investigate in a deeper way what is true, discerning the conditioned and learned in order to access deeper unconditioned wisdom.
Through our embodied ways of individually and collectively identifying in this relative world, we intend to explore these five training precepts through this 6-week workshop series. We will investigate what is our true, innate nature and what is our learned, conditioned nature.
All are welcome! And, we encourage folks who are interested in learning how Vipassana, the Precepts and your embodiments intersect with your community / world engagement, relationships, work, self-care, hindrances, social and class locations, physical and spiritual locations, truths and uncertainties, disabilities and abilities, freedoms.
To achieve a supportive retreat container for this experience we will be actively accepting a certain number of registrants across an intersection of identities in an effort to create a diverse community of participants. This will support a rich, diverse and balanced group. 
By gathering week-to-week we will naturally co-create the arch of how we study together while engaging in guided meditations (stationary and moving) with small and large group discussions as access points to self exploration through community engagement and care, and how we nourish momentum beyond the 6-weeks for on-going, lifelong cultivation of true liberation. 
This class series will consist of weekly gatherings where we will create a supportive container together.  In these weekly gatherings, we will explore this topic of Sila through Dharma talks, small and large group discussions, guided meditations, and experiential work. In between the weekly gatherings, there will be practices and reflections to explore that will relate specifically to the topic of that week.  Also, there will be a chance to meet in small groups outside the weekly gatherings.  Toward the end of the course we will nourish the elements needed to continue the lifelong cultivation of the five training precepts that  carries us to true liberation.
APPLICATION PROCESS – The application is now closed.
For anyone interested in attending, please complete this application no later than end of day January 14th. (Please note we are no longer accepting applications.) To apply, we ask for your commitment to attend all classes. We will email all applicants by January 19th to let you know of the status of your application. For those invited to the class series, you will then need to register no later than end of day January 22nd to secure your space.
REGISTRATION FEES
We offer the following sliding scale structure for the class series. Please note registration fees do not include Dana for the teachers.
$30 – $188 Pay-what-you-can: For those struggling to meet their basic needs and without access to generational wealth.
$189 – $389 Supported: For those meeting their basic needs and without access to generational wealth.
$390 – $700 Sustaining: For those exceeding their basic needs who may have access to generational wealth.
$750 – $1,000 Redistribute and support a peer: For those well exceeding their basic needs who have access to generational wealth.
DANA
This is a Dana based offering. The teachers rely on your support to make this offering possible. There will be an opportunity to offer Dana to the teachers at the end of the program. (Learn More)
ATTENDANCE
To provide the best experience, we ask for your commitment to attend all classes. This offering will not be recorded.
---
Teachers