Cultivating an Inner Holding Environment: An Intensive Mindfulness Retreat for Mental Health Professionals
With Bill Morgan, PsyD, Susan Morgan, MSN, RN, CS and Ron Siegel, PsyD
August 24 - 31, 2019
We are pleased to offer the 10th annual mindfulness retreat for mental health professionals and caregivers at Vallecitos.
Many in our field have been studying mindfulness and its clinical applications for years but have not found time for more intensive meditation practice. Others appreciate the opportunity to refresh their meditation practice with like-minded colleagues. By deliberately stepping out of everyday life and into a retreat environment, the subtle habit patterns of heart and mind are more easily accessed, and mindfulness can begin to deepen.
Many struggle to establish a regular practice or practice in ways that cause unnecessary pain and struggle; others feel their practice has stagnated. Meditation practice has to both "make sense and feel good" in order to take root and flourish.
This week we will study and practice setting up the posture of the practice, learning how to create and sustain an environment conducive to making progress in mindfulness meditation. We will offer a variety of instructions and guided meditations designed to create a personally meaningful and enriching environment in which mindfulness practice may flourish.
This yearly course provides a container in which to explore mindfulness practices with colleagues. The teaching is practical and experience-near, focusing on the establishing and developing of a mindfulness practice that is relevant to our lives and our work with others, particularly in the delivery of accurate empathy and therapeutic presence. There will be daily mindfulness meditation instruction, three to four hours of meditation each day, study modules most afternoons in combination with dyadic or small group discussion, and individual meetings with teachers. The rest of the time we will observe silence, including during meals, to facilitate a deeper contemplative experience.
This is a rare opportunity to immerse yourself in an exquisite natural environment and work closely with leaders in the growing field of clinical mindfulness meditation and compassion. Every effort will be made by the teachers and staff to give each participant a delightful, educational retreat experience, so that you can return home with renewed enthusiasm for clinical work and for cultivating mindfulness and compassion in daily life.
This retreat is suitable for beginners, intermediate, and experienced meditation practitioners.
CONTINUING EDUCATION (CE) INFORMATION:
Bill and Susan Morgan are able to offer continuing education credits through the Institute for Meditation and Psychotherapy
Psychologists: The Institute for Meditation and Psychotherapy is approved by the American Psychological Association to sponsor continuing education for psychologists. The Institute of Meditation and Psychotherapy maintains responsibility for the program and its content. This course offers 20 hours of credit.
Licensed Mental Health Counselors: The Institute for Meditation and Psychotherapy has been approved by NBCC as an Approved Continuing Education Provider, ACEP No. 6048. Programs that do not qualify for NBCC credit are clearly identified. The Institute for Meditation and Psychotherapy is solely responsible for all aspects of the programs. This program is approved for 20 clock hours. It is also applicable for MaMHCA/MMCEP hours for re-licensure, in accordance with 262 CMR.
Social Workers: This program is Approved by the National Association of Social Workers (Approval # 886513225-2689) for 20 continuing education contact hours.
Nurses: This program carries 20 Contact Hours and meets the specifications of the Massachusetts Board of Registration of Nursing (244 CMR). Nurses of other states are welcome to contact their state boards for individual consideration.
LEARNING OBJECTIVES:
At the end of this retreat, participants will be able to:
 Explain the importance of setting up the posture of one's mindfulness meditation practice.
 Identify the essential elements of the holding environment.
 Demonstrate how to set up mindfulness practice in all four postures (sitting, standing, lying down, and walking).
 Utilize compassion practices to enhance empathic attunement.
 Utilize meditation techniques for working with unwholesome mind states.
 Utilize mindfulness and concentration practices in the service of deepening therapeutic presence.
COURSE SCHEDULE:
SATURDAY
7:30- 9:30 Course opening and overview
SUNDAY- WEDNESDAY & FRIDAY
9- 12  Mindfulness instruction, practice, discussion
2- 5 Didactic presentation and clinical discussion
6:30- 8:30 Clinical talk and mindfulness practice
THURSDAY
Silent Retreat Day: Mindfulness instruction and practice
SATURDAY
Breakfast and depart
Teachers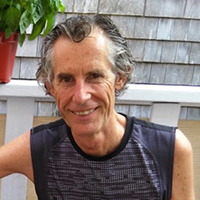 Bill Morgan, PsyD
Bill Morgan, PsyD is a clinical psychologist who has been practicing meditation for over 35 years in both Zen and Vipassana traditions. He has participated in more than 6 years of silent retreats, and once lived in a Trappist monastery for 6 months. He has a private practice in two Boston locations. Bill is a board member of the Institute for Meditation and Psychotherapy, a non-profit organization in Boston, which offers seminars, courses, retreats and a certificate program for mental health professionals. He is a contributing author to Mindfulness and Psychotherapy, a best selling text in its second edition. billandsusan.org
Learn more about Bill Morgan, PsyD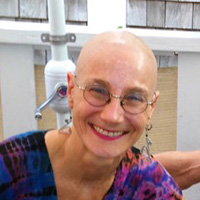 Susan Morgan, MSN, RN, CS
Susan Morgan is a psychotherapist in private practice in Cambridge, MA. She consults with therapists who are interested in deepening therapeutic presence. Susan completed a 4-year silent mindfulness meditation retreat along with her partner, Bill in 2013. She has co-led retreats for psychotherapists with Bill for the past 15 years and together also lead small on-line study-practice groups or sanghas for psychotherapists. Lovingkindness and mindfulness of the body are integral to her mindfulness teaching. Susan is a board member of the Institute for Meditation and Psychotherapy, a non-profit organization in Boston, which offers seminars, courses, retreats and a certificate program…
Learn more about Susan Morgan, MSN, RN, CS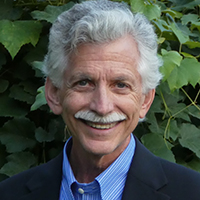 Ron Siegel, PsyD
Dr. Ronald D. Siegel is Assistant Professor of Psychology, part time, Harvard Medical School; serves on the Board of Directors and faculty, Institute for Meditation and Psychotherapy; is author of The Extraordinary Gift of Being Ordinary: Finding Happiness Right Where You Are; The Mindfulness Solution: Everyday Practices for Everyday Problems, coauthor of Sitting Together: Essential Skills for Mindfulness-Based Psychotherapy and Back Sense; coeditor of Mindfulness and Psychotherapy and Wisdom and Compassion in Psychotherapy: Deepening Mindfulness in Clinical Practice; and professor for The Science of Mindfulness: A Research-Based Path to Well-Being produced by The Great Courses. He is also a regular…
Learn more about Ron Siegel, PsyD