Waking up to Wisdom through the Foundations of Mindfulness
With Dave Smith and Cheryl Slean
August 2 - 8, 2019
During this 7-day Insight meditation retreat, we will learn to develop a greater sense of presence and ease through the revolutionary practices of the Dharma. Focusing on the practices of the Four Foundations of Mindfulness and Metta (Lovingkindness), we'll discover emotional balance and begin to free ourselves into the heart of wisdom and compassion.
Each day includes periods of sitting and walking meditation, Dharma talks, interviews and group process, integrated with time to explore the beautiful wilderness setting. Through meditative insight, we see clearly that our thoughts and emotions don't need to define or control us. In their greatest capacity, they can guide us towards what is most meaningful in our lives. At their most destructive, we're caught by them: lost in the grip of anger, sadness, fear, or overwhelm. This suffering is natural and human, but we can learn to create more space, choice, and ease in the face of life's inevitable ups and down. We hope you will join us in this transformative process.
The retreat is suitable for new and experienced practitioners. Please note that Insight retreat practice is conducted in noble silence, except for discussion periods and teacher meetings. We invite our friends working in substance abuse treatment to learn more about fellowships available for healthcare workers. Fellowships are also available for full-time educators and working artists.
Teachers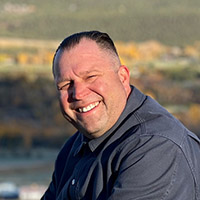 Dave Smith
Dave Smith is an internationally recognized Buddhist meditation teacher, addiction treatment specialist, and published author. His background is rooted in the Insight Meditation tradition and he was empowered to teach through the Against the Stream Buddhist Meditation Society. He has extensive experience bringing meditative interventions into jails, prisons, youth detention centers and addiction treatment facilities. Dave teaches residential meditation retreats and classes, provides trainings and consulting in both secular and Buddhist contexts, and works with students through his meditation mentoring program. He recently founded the Secular Dharma Foundation and lives in Paonia, Colorado.
Learn more about Dave Smith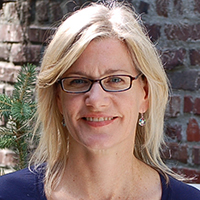 Cheryl Slean
Cheryl Slean has been practicing Insight meditation intensively since 1995 and has taught classes and retreats worldwide for 15 years in both spiritual and secular settings. Cheryl is also a writer, filmmaker and climate advocate, and is manager of Sustainability and Storytelling at Netflix.
Learn more about Cheryl Slean