Application for Belonging, Connection, and Nature: Coming Home Together
With Erin Treat, Solwazi Johnson and Yong Oh
June 2 - 7, 2023
This retreat emerged from the relationship between its teachers as a result of many years of being together in dharma practice, teaching, and spiritual friendship. And this retreat invites the participants into relationship — with themselves, each other, the land, and all beings everywhere without exception.
Awakening from the delusion of separation through practice and inquiry, we will explore belonging, connection and nature to reveal what supports us in coming home to our hearts, coming home to interdependence. Grounded in foundational Dharma teachings, we will offer traditional sitting and walking instruction as well as daily opportunities to practice in wild nature together. This is a silent retreat but we will also engage in inquiry and sharing through structured, guided relational practice as part of the context of the retreat.
*Please note, the make up of this retreat will be a maximum of 45% white people.
APPLICATION PROCESS: The retreat has an application process to ensure a mix of BIPOC- and white-identified persons. There are still BIPOC identified spaces available – please apply for a possible space on retreat. Please note we have filled all available spaces for white-identified persons. White identified people may still apply and will be added to the waitlist. We will continue to review applications and send invitations to register as spaces become available. For those who are invited to attend, we will email you a registration link to sign up for the retreat.  If you are in need of financial assistance to attend, you will complete a scholarship application once you have been accepted AND completed your registration.
---
COVID Safety Measures: Please review our current COVID Safety Measures, which are subject to change. We are creating this web page in January and retreats will not begin until late May. We very much understand how much things can change between now and the start of our retreat season.  Our Medical Committee is actively and regularly updating our protocols. 
Teachers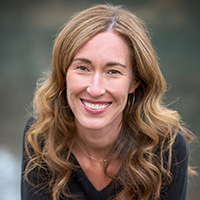 Erin Treat
Erin's love for wild nature, her passionate commitment to serving collective liberation, and decades of working as a bodyworker are all palpable in her Dharma. Erin is Guiding Teacher at both Vallecitos and the Durango Dharma Center, and is a Core Teacher at Spirit Rock.  She served as core faculty of the sixth Community Dharma Leaders (CDL) Program, and is a graduate of Thanissara and Kitissaro's Dhammapala Training, designed to bring forth an embodied bodhisattva ideal within the lineage of Theravada Buddhism. Erin was born and raised in the prairie of Fargo, North Dakota to a family of Irish and British heritage.…
Learn more about Erin Treat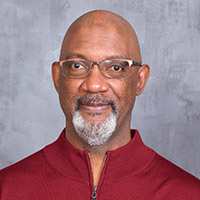 Solwazi Johnson
Solwazi has been practicing and teaching Buddhism and mindfulness meditation for over 20 years, with a focus on Vipassana since 2003. He has studied/practiced in Thailand, Burma, India, and South Africa. He is certified as a Community Dharma Leader by Jack Kornfield and Spirit Rock Meditation Center and a graduate of the four-year Spirit Rock Teacher Training Program. Solwazi worked for over 20 years as a health educator and national trainer for the Colorado Department of Public Health and Environment and the U.S. Centers for Disease Control. He leads mindfulness meditation classes and retreats in the Denver metropolitan area. He…
Learn more about Solwazi Johnson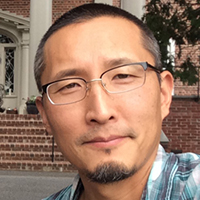 Yong Oh
Yong Oh began meditating through the Soto Zen tradition and eventually transitioned to study, practice and teach in the Insight tradition. Yong serves as a teacher on the Dharma Council for the Durango Dharma Center and has sat on the board of directors since 2019. He also teaches for the Chattanooga Insight Meditation group, and has taught retreats at Insight Meditation Society and Spirit Rock Meditation Center. Yong is a graduate of Spirit Rock's two-year Community Dharma Leaders program and the Sacred Mountain Sangha two-year Dharmapala training, taught by his primary teachers Kittisaro and Thanissara. He is also a graduate…
Learn more about Yong Oh