Application for Being Blessed by the Land of Vallecitos: Gently Held Self-Retreat
With Anne Cushman and Carole Melkonian
May 25 - June 1, 2023
We invite you to be our guest at Vallecitos this spring for self-retreat time on the land gently held by our beloved visiting teachers, Anne Cushman and Carole Melkonian. Please join us to connect with your practice alongside the depth and magic of the land. We are offering you the simple experience of being on the land, safely using our facilities, receiving three nutritious meals a day along with daily guided sits in the mornings and evenings. Aside from optional morning and evening sits and meals, your time is your own to structure. Enjoy ample time to rest, explore, hike and continue your practice.
This offering will be held in noble silence.
Prerequisite: This retreat is suitable for those who have attended at least one residential meditation retreat in the past.
APPLICATION PROCESS: Please note, this offering has an application process to allow for a safe container on the land. If you wish to attend, please first complete this application. We will email you to let you know the status of your application within 14 business days. Once the retreat is full, approved applications automatically join the waiting list. If a space opens up and you are invited to attend, we will email you with a registration link to sign up for the retreat. Accommodations will be offered on a first-come first-served basis.
---
COVID Safety Measures: Please review our current COVID Safety Measures, which are subject to change. We are creating this web page in January and retreats will not begin until late May. We very much understand how much things can change between now and the start of our retreat season.  Our Medical Committee is actively and regularly updating our protocols. 
Teachers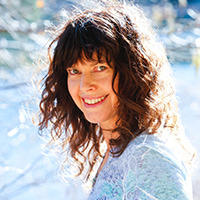 Anne Cushman
As a writer and teacher, Anne Cushman explores the intersection between spiritual practice, creative expression, and the down-to-earth details of embodied human life. A practitioner of yoga and dharma since 1982, she is a member of the Teachers Council at Spirit Rock Meditation Center and the Director of Mentoring for the Mindfulness Meditation Teacher Certification Program. She is the author of the memoir The Mama Sutra: A Story of Love, Loss, and the Path of Motherhood; the novel Enlightenment for Idiots; the spiritual India travel guide From Here to Nirvana; and Moving Into Meditation, a mindfulness course for yoga practitioners.…
Learn more about Anne Cushman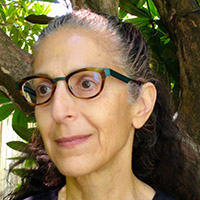 Carole Melkonian
Carole Melkonian has been practicing meditation for decades; spending four years in residence at Zen Mountain Monastery and 12 years studying closely with Thich Nhat Hanh, helping start his publishing company, Parallax Press. She has attended many three-month Winter Retreats at monasteries in the Ajahn Chah lineage in the UK and dedicated all of 2015 to practicing meditation at monasteries. She is a graduate of the Spirit Rock/IMS Community Dharma Leader Program. She draws inspiration most deeply from the nuns and monks in the Forest Tradition of Ajahn Chah, is especially drawn to the teachings of Ajahn Sucitto and former…
Learn more about Carole Melkonian