Cultivating Joy: An Intensive Retreat for Mental Health Professionals
With Bill Morgan, PsyD, Susan Morgan, MSN, RN, CS and Ron Siegel, PsyD
July 13 - 20, 2023
Without gladdening the mind when it needs to be gladdened, realization will not be possible. — Bhikkhu Analayo
These have been challenging years for many of us, from which we're just beginning to recover. Might some joy, as well as peace and tranquility, be welcome right now?
In the West, we often focus on the dukkha aspect of the Buddha's teaching. We notice all the ways that our difficulties accepting reality create suffering. But we often neglect the experience of sukka—joy or happiness. Without joy, well-being eludes us and our practices—both clinical and meditative—can bog down.
Too often joy is underappreciated, or seen as frivolous, rather than prioritized as a vital quality that can be cultivated. But it's joy that enables our meditation and clinical practices to grow, deepen, and blossom.
Joy has long been recognized as an essential ingredient in spiritual awakening as well as psychological healing. Featured in two traditional guidelines in Buddhist Psychology, the Bojjhanga or Awakening Factors and the Brahmaviharas, joy gives the uplift necessary to skillfully work with the hindrances that we inevitably encounter.
So how can we cultivate, and sustain joy in our meditative and clinical practices?
This intensive residential retreat, set in the wild mountains of New Mexico, will offer methods to not only soothe and heal our nervous systems, but to cultivate this vital resource of joy.
We will study varied meditative postures, breathing practices, exploratory exercises, and both stillness and movement techniques designed to investigate challenging emotions and integrate difficult experiences, as well as to cultivate sukka.
We'll work to create a safe, nurturing container in which to explore these practices with colleagues. The teaching is experience-near, focusing on the development of mindfulness and compassion practices and their relevance in our work with others. There will be daily mindfulness meditation instruction and three to four hours of structured practice each day, plus study modules most afternoons in combination with dyadic or small group discussion and ample opportunities to explore personal practice questions.
The rest of the time we will observe silence, including during meals, to facilitate a deeper contemplative experience.
Throughout the retreat, we'll explore how to use meditative practices ourselves to be more present and responsive in our personal lives and clinical work, as well as how to share them with our clients to help them work creatively with distress while living richer, more joyous lives.
Let's gather together and support one another as a community of spiritual friends!
20 CEs will be offered for psychologists, social workers and mental health counselors.
CONTINUING EDUCATION
Psychologists: The Institute for Meditation and Psychotherapy is approved by the American Psychological Association to sponsor continuing education for psychologists. The Institute of Meditation and Psychotherapy maintains responsibility for the program and its content. This course offers 20 hours of credit.
Social Workers: This program is pending approval by the NATIONAL ASSOCIATION OF SOCIAL WORKERS for 20.0 continuing education contact hours.
Nurses:  This program carries 20 Contact Hours and meets the specifications of the MASSACHUSETTS BOARD OF REGISTRATION OF NURSING (244 CMR).
Licensed Mental Health Counselors: The Institute for Meditation and Psychotherapy is recognized by the National Board for Certified Counselors to sponsor continuing education for National Certified Counselors. We adhere to NBCC Continuing Education Guidelines. This course is approved for 20 contact hours, Provider #6048 and is applicable for Commonwealth of Massachusetts Counseling/Allied Mental Health and PDP accreditation.
Learning Objectives
Upon completion of the program, participants will be able to:
Describe the three core components of mindfulness practice.
Identify the evolutionary roots and mechanisms of compassion toward self and others.
Specify how positive emotions, such as joy, can be cultivated.
Describe the use of joy as a resource to work with painful emotions.
Demonstrate an experiential understanding of mindfulness and compassion interventions through personal practice.
Specify how a therapist can best choose which mindfulness exercises are most appropriate for different arousal states.
Describe how to use mindful movement to release anxiety-related tension and cultivate joy through the body.
Identify how mindfulness and compassion practices can enhance emotional regulation.
Discuss ways to assist clients to integrate mindfulness and compassion practices in their lives.
Describe the use of mindfulness and compassion practices to support parasympathetic activation and calm sympathetic activation.
Specify contraindications for various mindfulness and compassion practices.
---
COVID Safety Measures: Please review our current COVID Safety Measures, which are subject to change. We are creating this web page in January and retreats will not begin until late May. We very much understand how much things can change between now and the start of our retreat season.  Our Medical Committee is actively and regularly updating our protocols. 
Teachers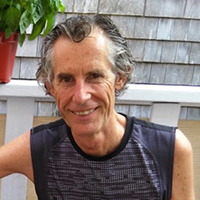 Bill Morgan, PsyD
Bill Morgan, PsyD is a clinical psychologist who has been practicing meditation for over 35 years in both Zen and Vipassana traditions. He has participated in more than 6 years of silent retreats, and once lived in a Trappist monastery for 6 months. He has a private practice in two Boston locations. Bill is a board member of the Institute for Meditation and Psychotherapy, a non-profit organization in Boston, which offers seminars, courses, retreats and a certificate program for mental health professionals. He is a contributing author to Mindfulness and Psychotherapy, a best selling text in its second edition. billandsusan.org
Learn more about Bill Morgan, PsyD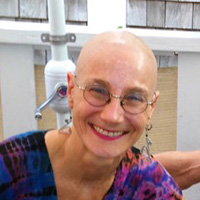 Susan Morgan, MSN, RN, CS
Susan Morgan is a psychotherapist in private practice in Cambridge, MA. She consults with therapists who are interested in deepening therapeutic presence. Susan completed a 4-year silent mindfulness meditation retreat along with her partner, Bill in 2013. She has co-led retreats for psychotherapists with Bill for the past 15 years and together also lead small on-line study-practice groups or sanghas for psychotherapists. Lovingkindness and mindfulness of the body are integral to her mindfulness teaching. Susan is a board member of the Institute for Meditation and Psychotherapy, a non-profit organization in Boston, which offers seminars, courses, retreats and a certificate program…
Learn more about Susan Morgan, MSN, RN, CS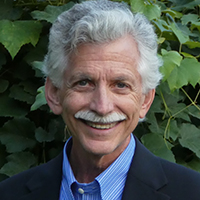 Ron Siegel, PsyD
Dr. Ronald D. Siegel is Assistant Professor of Psychology, part time, Harvard Medical School; serves on the Board of Directors and faculty, Institute for Meditation and Psychotherapy; is author of The Extraordinary Gift of Being Ordinary: Finding Happiness Right Where You Are; The Mindfulness Solution: Everyday Practices for Everyday Problems, coauthor of Sitting Together: Essential Skills for Mindfulness-Based Psychotherapy and Back Sense; coeditor of Mindfulness and Psychotherapy and Wisdom and Compassion in Psychotherapy: Deepening Mindfulness in Clinical Practice; and professor for The Science of Mindfulness: A Research-Based Path to Well-Being produced by The Great Courses. He is also a regular…
Learn more about Ron Siegel, PsyD