Deepening the Natural Path to the Heart's Liberation: A Vipassana Retreat for Experienced Practitioners (August)
With Erin Treat and Brian Lesage
August 16 - 23, 2023
Join us in practicing the timeless teachings of the Buddha as a pathway to inner peace, freedom, and the compassionate heart. This retreat is designed to offer support for experienced practitioners in insight meditation, known as Vipassana in the Buddhist tradition, which has been a foundation of Buddhist teachings for 2,500 years.
Inspired by the early Buddhist tradition, we will utilize the natural surroundings to support our inner exploration. There will be a focus on cultivating an embodied presence and mindful awareness that embraces our experience with acceptance and wisdom. We will offer meditation instructions for Vipassana and lovingkindness practices, including walking and hiking meditation. Additionally, there will be individual practice discussions and a talk each evening on Buddhist practice.
To cultivate the meditation process, noble silence is maintained at all times throughout the retreat except during teacher meetings and group discussions.
Prerequisite:  Practitioners must have done at least 14 days of silent Vipassana meditation retreat (total, not consecutive) to be eligible. If you do not meet this criteria, we would be happy to help you find another Vallecitos retreat.  
Please note: Given that there is a June and an August option, we offer priority for people who register for one of the Natural Path retreats with Erin Treat and Brian Lesage. If there are spaces available at a later date, we can offer eligibility for people to attend both Natural Path retreats.
---
COVID Safety Measures: Please review our current COVID Safety Measures, which are subject to change. We are creating this web page in January and retreats will not begin until late May. We very much understand how much things can change between now and the start of our retreat season.  Our Medical Committee is actively and regularly updating our protocols. 
Teachers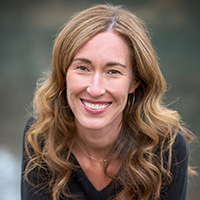 Erin Treat
Erin's love for wild nature, her passionate commitment to serving collective liberation, and decades of working as a bodyworker are all palpable in her Dharma. Erin is Guiding Teacher at both Vallecitos and the Durango Dharma Center, and is a Core Teacher at Spirit Rock.  She served as core faculty of the sixth Community Dharma Leaders (CDL) Program, and is a graduate of Thanissara and Kitissaro's Dhammapala Training, designed to bring forth an embodied bodhisattva ideal within the lineage of Theravada Buddhism. Erin was born and raised in the prairie of Fargo, North Dakota to a family of Irish and British heritage.…
Learn more about Erin Treat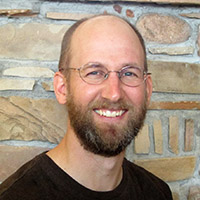 Brian Lesage
Brian has practiced Buddhist meditation since 1988 and has taught since 2000. He has studied in the Zen, Theravada, and Tibetan schools and was ordained in the Rinzai Zen tradition in 1996.  His training in Vipassana Meditation includes doing extended meditation retreats in Myanmar (Burma), Nepal, and India as well as numerous retreats in the U.S.  He leads retreats and teaches meditation courses nationwide.  Brian also has a private practice in Somatic Experiencing, which is a naturalistic approach to healing trauma.
Learn more about Brian Lesage