Trusting in the Natural Process of Body, Heart & Mind
With Alexis Santos and Sebene Selassie
September 2 - 8, 2019
In this retreat, we will have a week to explore cultivating ease and natural awareness. Alexis will be bringing his years of study and practice with Sayadaw U Tejaniya. Sebene will be bringing an orientation to embodied awareness that emphasizes our profound connection to land and nature.
The natural beauty of Vallecitos invites you to bring your attention inward and to gather the heart and mind in the present moment. The sounds of wind through the pines, the hum of the rushing river, and brilliant blue mountain skies help us remember the nature of our own inherent goodness and of life itself.
There will be periods of formal practice both indoors and on group hikes while allowing for plenty of non–structured periods of personal practice. The retreat will be held largely in silence with opportunities for relational practices towards the end of the week. No prior meditation or dharma experience is necessary.
Teachers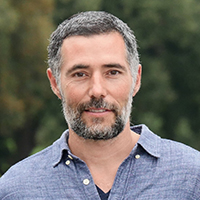 Alexis Santos
Alexis Santos has practiced Insight Meditation in India, Burma and the US since 2001. He met Sayadaw U Tejaniya in Burma in 2003 and has been his long-time student, including several years of training as a Buddhist Monk under his guidance. Alexis' teaching emphasizes knowing the mind through a natural and relaxed continuity. He brings a practical, intuitive and compassionate approach to the development of wisdom. He has completed the Spirit Rock/IMS Teacher Training and can be found assisting retreats throughout the US.
Learn more about Alexis Santos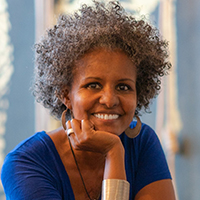 Sebene Selassie
Sebene Selassie (She/Her) is a teacher and writer. She began studying Buddhism over 25 years ago as an undergraduate at McGill University where she majored in Comparative Religious Studies. She has an MA from the New School where she focused on race and cultural studies. For over 20 years she worked with children, youth, and families nationally and internationally for small and large social justice and social change programs. Her work has taken her everywhere from the Tenderloin—San Francisco, to East Harlem–NYC, to refugee camps in Guinea–West Africa. She is the former Executive Director of New York Insight Meditation Center…
Learn more about Sebene Selassie