Mindfulness in Education Retreat
With Erin Treat and Kate Munding
June 16 - 21, 2019
Educators know that come springtime graduation, our reserves and abilities to be energized, generous, present and sincerely engaged and enjoying our day-to-day endeavors are often depleted and taxed. To do our vital work well, we need to give ourselves the time and support to reignite, recharge, and continue to develop the capacities of our hearts and minds to be caring and present with students, colleagues, parents, our families, ourselves, and our lives. To do so is to respond not only to ourselves, but to the larger suffering of our communities and world.  
The rapidly growing body of research is striking and compelling: mindfulness meditation practices offer powerful antidotes to school-related stressors, and rich opportunities to grow markedly in our abilities to manage stress and to focus, engage, and relate compassionately with ourselves and with those whose lives we impact.
Please join us for this very special silent mindfulness meditation retreat for educators. Each day will include instructions for sitting and walking meditation as well as talks by the teachers. There will be time for discussion, questions and answers, and meetings with the teachers. In a spectacular wild environment, we will work with mindfulness and compassion practices to nurture presence both inside and outside of the classroom.
This is a silent mediation retreat. It is not a workshop. The last afternoon will be focused on skills used in the classroom to teach from a place of mindful presence.
Teachers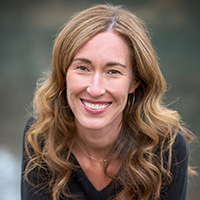 Erin Treat
Erin's love for wild nature, her passionate commitment to serving collective liberation, and decades of working as a somatic bodyworker are all palpable in the way Erin shares the Dharma. Erin is Guiding Teacher at both Vallecitos and the Durango Dharma Center. Erin serves on the Spirit Rock Teachers Council and as core faculty of the sixth Community Dharma Leaders (CDL) Program.  She has also completed Thanissara and Kitissaro's Dhammapala Training to bring forth an embodied bodhisattva ideal within the lineage of Theravada Buddhism. Erin was born and raised in the prairie of Fargo, North Dakota to a family of Irish,…
Learn more about Erin Treat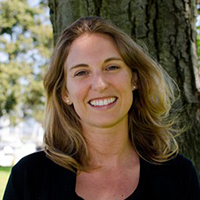 Kate Munding
Kate Munding has been practicing meditation in the Theravada tradition since 2004. She is a graduate of the 2016 Spirit Rock/IMS/IRC teacher training, a guiding teacher for the Insight Meditation Community of Berkeley (IMCB), and teaches residential retreats and daylongs. Kate is the founder of The Heart-Mind Education Project, providing mindfulness-based education programs, trainings, and resources to students and the adults in their lives. Kate lives in the San Francisco east bay with her husband and young son. For more information, visit www.heart-mind-education.com.
Learn more about Kate Munding