We Are Nature – Embodying the Four Elements: An online Meditation Retreat for Self-Identified Women
With Amana Brembry Johnson and Carol Cano
November 9 - 13, 2022
"You are the sky, everything else is just the weather."  Pema Chodron 
There is a way that nature moves within us and speaks through the body.  This silent online meditation retreat will be rooted in the four natural elements of earth, air, fire and water.  During our time together, we will cultivate an embodied awareness of how to listen to and practice with these elemental energies.  Through practice we will deepen our understanding of how intricately aligned we are with community, nature and the greater external world. 
Our teachings will weave the feminine lineage of the Dharma from the time of the historical Buddha through to present-day Buddhist nuns, teachers and practitioners across the cultural spectrum.  Stories of the women who walked the path of Dharma during the time of the historical Buddha will be illuminated and revivified.  Our practices will include silent stationary meditation with instructions, embodied movement, dharma reflections and meetings with teachers.   
All who self-identify as women are welcome. 
Teachers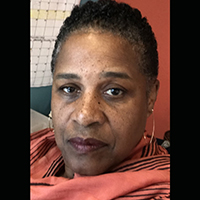 Amana Brembry Johnson
Amana Brembry Johnson is a Core Teacher at the East Bay Meditation Center in Oakland, CA and a Guiding Teacher for the center's Spiritual Teacher and Leadership (STL) training.  Four decades of contemplative practice in multiple traditions contributes to a form of teaching, meditation guidance and mentoring, that offers a diverse range of access to practice.  Amana's life work emerges from the intersections of spirituality, social justice, body awareness, and intuitive creativity.
Learn more about Amana Brembry Johnson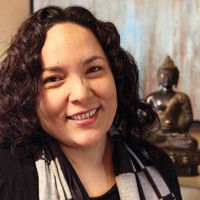 Carol Cano
Carol Cano, M.A., began her practice over 30 years ago at Wat Kow Tahm in Thailand and has actively engaged in building communities and teaching Dharma internationally. Carol is Founder and Executive Director of Braided Wisdom, a BIPOC led cross-cultural mindfulness organization. She is a graduate of the 2017-2020 Spirit Rock Meditation Center's Teacher Training program and a teacher at Spirit Rock often. She is a core teacher and a former board member of East Bay Meditation Center. Carol co-founded Philippine Insight Meditation Community in the Philippines. Her unique teachings are deeply grounded in Basque, Native American and Buddhist influences…
Learn more about Carol Cano