Belonging, Connection, and Nature: Coming Home Together (Registration page for white-identified persons)
With Sebene Selassie, Erin Treat and Solwazi Johnson
July 12 - 17, 2022
This retreat emerged from the relationship between its teachers as a result of many years of being together in dharma practice, teaching, and spiritual friendship. And this retreat invites the participants into relationship — with themselves, each other, the land, and all beings everywhere without exception.
Awakening from the delusion of separation through practice and inquiry we will explore belonging, connection and nature to reveal what supports us in coming home to our hearts, coming home to interdependence. Grounded in foundational Dharma teachings, we will offer traditional sitting and walking instruction as well as daily opportunities to practice in wild nature together. This is a silent retreat but we will also engage in inquiry and sharing through structured, guided relational practice as part of the context of the retreat.
*Please note, the make up of this retreat be a maximum of 45 % white people.
We require all people who visit the land to be fully vaccinated. We will require a copy of your vaccination card prior to arrival. Vallecitos reserves the right to modify, cancel or close at any time.
Teachers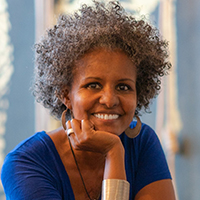 Sebene Selassie
Sebene Selassie is a teacher & author who guides people to remember and trust their belonging. Born in Ethiopia and raised in Washington DC, she began studying Buddhism 30 years ago as an undergraduate at McGill University where she majored in Comparative Religious Studies. She has an MA from the New School where she focused on race and cultural studies. For over 20 years, she worked with children, youth, and families nationally and internationally for small and large not-for-profit organizations. She teaches classes, workshops and retreats regularly and is one of the most popular teachers on the Ten Percent Happier…
Learn more about Sebene Selassie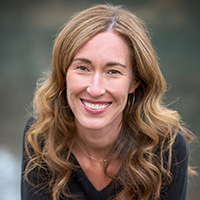 Erin Treat
Erin's love for wild nature, her passionate commitment to serving collective liberation, and decades of working as a somatic bodyworker are all palpable in the way Erin shares the Dharma. Erin is Guiding Teacher at both Vallecitos and the Durango Dharma Center. Erin serves on the Spirit Rock Teachers Council and as core faculty of the sixth Community Dharma Leaders (CDL) Program.  She has also completed Thanissara and Kitissaro's Dhammapala Training to bring forth an embodied bodhisattva ideal within the lineage of Theravada Buddhism. Erin was born and raised in the prairie of Fargo, North Dakota to a family of Irish,…
Learn more about Erin Treat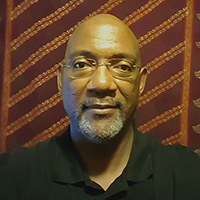 Solwazi Johnson
Solwazi has been practicing and teaching Buddhism and mindfulness meditation for over 20 years, focusing on Vipassana since 2003. He has studied/practiced in Thailand, Burma, India, and South Africa. He is certified as a Community Dharma Leader by Jack Kornfield and Spirit Rock Meditation Center and a four-year Spirit Rock Teacher Training Program graduate. Solwazi worked for over 20 years as a health educator and national trainer for the Colorado Department of Public Health and Environment and the U.S. Centers for Disease Control. He leads mindfulness meditation classes and retreats in the Denver metropolitan area. He is an ICF-certified professional…
Learn more about Solwazi Johnson