Mindfulness in Education Retreat
With Erin Treat, Syra Smith (Choctaw-Chickasaw) and Lisa Kring (Assistant)
July 26 - 31, 2022
Mindfulness meditation offers powerful antidotes to school-related stressors and is a support for compassionate engagement inside and outside the classroom.  Retreat practice can cultivate practices of presence in body, heart, and mind in a way of responding to oneself and also to the larger suffering of our communities and our world.
Please join us for this very special silent mindfulness meditation retreat for educators. Each day will include instructions for sitting and walking meditation as well as talks by the teachers. There will be time for discussion, questions and answers, and meetings with the teachers. In a spectacular wild environment, we will work with mindfulness and compassion practices to nurture presence both inside and outside of the classroom.
Please note that this is a silent mediation retreat. It is not a workshop. The last afternoon will be focused on skills used in the classroom to teach from a place of mindful presence.
We require all people who visit the land to be fully vaccinated. We will require a copy of your vaccination card prior to arrival. Vallecitos reserves the right to modify, cancel or close at any time.
Teachers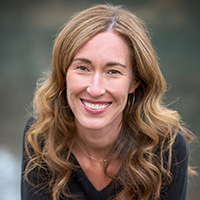 Erin Treat
Erin's love for wild nature, her passionate commitment to serving collective liberation, and decades of working as a somatic bodyworker are all palpable in the way Erin shares the Dharma. Erin is Guiding Teacher at both Vallecitos and the Durango Dharma Center. Erin serves on the Spirit Rock Teachers Council and as core faculty of the sixth Community Dharma Leaders (CDL) Program.  She has also completed Thanissara and Kitissaro's Dhammapala Training to bring forth an embodied bodhisattva ideal within the lineage of Theravada Buddhism. Erin was born and raised in the prairie of Fargo, North Dakota to a family of Irish,…
Learn more about Erin Treat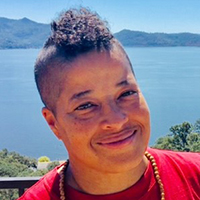 Syra Smith (Choctaw-Chickasaw)
Syra Smith is an artist, facilitator and mindfulness educator interested in deep ecology and manifesting a culture where we can turn toward fearless abundance and generosity. Her grandmothers are Choctaw-Chickasaw and include those among the first freed black African women to own land in her country. Syra's studies and practices are deeply rooted in the heart and awakening more fully to the truth of freedom in our lives. A lifelong meditator and SF Bay Area native, Syra began her meditation practice as a teen in 1988 and has been practicing in the Theravada Buddhist tradition since 2009. She graduated East…
Learn more about Syra Smith (Choctaw-Chickasaw)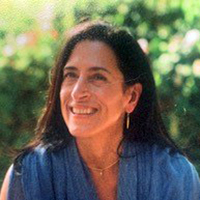 Lisa Kring (Assistant)
Lisa Kring is an LCSW (MSW- USC) and a committed practitioner of mindfulness meditation in the Theravada tradition for over 20 years, and a mindfulness teacher for over 15 years.  She began practicing studying clinically with Dan Siegel, which led to initial mindfulness training at MARC/UCLA with Diana Winston.  Presently, she teaches classes of all kinds at InsightLA in Los Angeles such as Mindfulness Based Stress Reduction, Awakening Joy and Mindful Self Compassion. Lisa has studied and practiced with Jon Kabat-Zinn, Joseph Goldstein, Sally and Guy Armstrong, Ven Analayo, Philip Moffitt, among others, and received teacher lineage transmission / authorization…
Learn more about Lisa Kring (Assistant)