BIPOC Retreat Offering
With Mushim Ikeda, Noliwe Alexander and Melvin Escobar
November 19 - 21, 2021
Retreat for those who self-identify as BIPOC.
Teachers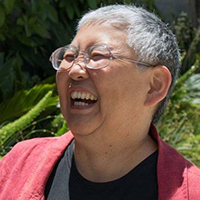 Mushim Ikeda
Mushim Patricia Ikeda is a meditation teacher, social justice activist, writer, diversity, equity, inclusion facilitator, and mother of a 32-year-old son. She has done both monastic and lay Buddhist practice over the past 35+ years, in the U.S., Canada, Mexico, and S. Korea. Her poetry, fiction and essays have been published widely in journals and anthologies such as Lion's Roar, Buddhadharma, and Innovative Buddhist Women: Swimming Against the Stream. Mushim was coeditor of Making the Invisible Visible: Healing Racism in Our Buddhist Communities. Her work has been featured in two documentary films, Between the Lines: Asian American Women Poets and Acting on Faith: Women and the…
Learn more about Mushim Ikeda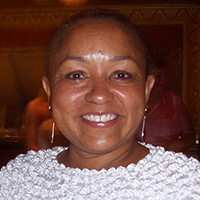 Noliwe Alexander
Noliwe Alexander has been a student of Vipassana meditation for 20 years. Throughout this time of deep devotion to the Dharma, Noliwe has become a dedicated practitioner, teacher of various sitting groups around the Bay Area, facilitator of community workshops and Buddhist meditation day longs and class series programs. She is a graduate of Spirit Rock's CDL4 program, completed EBMC's Commit 2 Dharma program in 2010 and is currently in Spirit Rock's teacher training program.  She has been on Spirit Rock's Diversity Working Committee since 2012, working to hold the integrity of inclusivity & equity within the organization. She is…
Learn more about Noliwe Alexander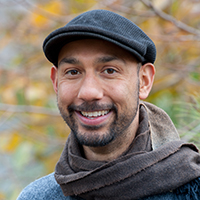 Melvin Escobar
Melvin Escobar is a Core Teacher at the East Bay Meditation Center, licensed psychotherapist and certified yoga instructor.  Melvin has walked the path of service for much of his life, drawing on his experiences as a queer man of color from an immigrant working-class background. He continues daily to learn the revolutionary potential of body-centered contemplative practices for personal and social healing via psychotherapy and the Dharma. Melvin's article Loving-Kindness: May All Beings Be Happy was recently published in Lion's Roar magazine.
Learn more about Melvin Escobar