Refuge, Re-enchantment, and Nature
With Erin Treat and Brian Lesage
November 13 - 15, 2020
In this course we will be opening to the wisdom of Nature, whether that Nature is found in wilderness, in the city, or within our own homes and hearts.  Our first step will be re-enchanting our relationship with the refuges of Buddha, Dharma, and Sangha. We will discover how refuge can be found both within and all around. The second step will be to explore the ways Nature is continually revealing the wisdom of the Dharma.  The third step will bring these pieces together in gaining an understanding of how re-enchantment with the Refuges can open us to our sense of belonging, and how this fits with the depth of the Buddha's teachings. The retreat will include periods of practice, chanting, dharma reflections, and connecting with nature. All are welcome!
Schedule: 
4-6pm Pacific / 5-7pm Mountain / 7-9pm Eastern
Friday, Saturday and Sunday evening – November 13, 14, 15
Teachers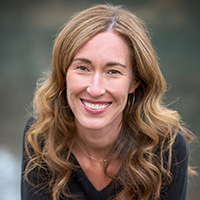 Erin Treat
Erin's love for wild nature, her passionate commitment to serving collective liberation, and decades working as a somatic bodyworker are all palpable in her Dharma. Erin is Guiding Teacher at both Vallecitos and and Durango Dharma Center, is on the Spirit Rock Teachers Council and core faculty of the sixth Community Dharma Leaders (CDL) Program, and is participating in Thanissara and Kitissaro's Dhammapala Training to bring forth an embodied bodhisattva ideal within the lineage of Theravada Buddhism.  Erin was born and raised in the prairie of Fargo, North Dakota to a family of Irish, British, French, German, and Scandanavian heritage.…
Learn more about Erin Treat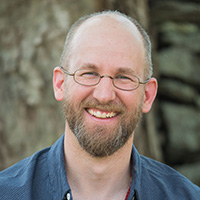 Brian Lesage
Brian has practiced Buddhist meditation since 1988 and has taught since 2000. He has studied in the Zen, Theravada, and Tibetan schools and was ordained in the Rinzai Zen tradition in 1996.  His training in Vipassana Meditation includes doing extended meditation retreats in Myanmar (Burma), Nepal, and India as well as numerous retreats in the U.S.  He leads retreats and teaches meditation courses nationwide.  Brian also has a private practice in Somatic Experiencing, which is a naturalistic approach to healing trauma.
Learn more about Brian Lesage