Drinking from the Inner River: A Meditation Retreat for People Who Identify as Women
With Erin Treat and Anne Cushman
October 3 - 7, 2020
Nourish your wild spirit and reconnect with your own deepest nature in an embodied meditation retreat specifically designed to honor the unique needs and treasures of a woman's journey.  In the company of rushing rivers, clear ponds, abundant wildlife, and ancient ponderosa pines, we'll reunite with our bodies, our hearts, and our own innate wholeness, compassion, and intuitive wisdom.
In a circle of women held within the intimate container of silent retreat, we'll deepen into an approach to meditative practice that honors the creative, intuitive, embodied, and relational dimensions of a woman's life.
Each day will include Vipassana-style sitting and walking meditation; gentle, mindful yoga or other body-based practices; nature explorations; mandala drawing; dharma reflections; and community connection and sharing. This retreat will be held mostly in Noble Silence, along with some time for connection and sharing.
Teachers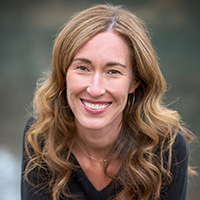 Erin Treat
Erin's love for wild nature, her passionate commitment to serving collective liberation, and decades working as a somatic bodyworker are all palpable in her Dharma. Erin is Guiding Teacher at both Vallecitos and and Durango Dharma Center, is on the Spirit Rock Teachers Council and core faculty of the sixth Community Dharma Leaders (CDL) Program, and is participating in Thanissara and Kitissaro's Dhammapala Training to bring forth an embodied bodhisattva ideal within the lineage of Theravada Buddhism.  Erin was born and raised in the prairie of Fargo, North Dakota to a family of Irish, British, French, German, and Scandanavian heritage.…
Learn more about Erin Treat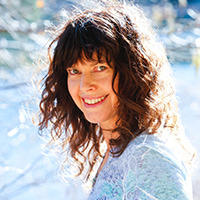 Anne Cushman
As a writer and teacher, Anne Cushman explores the intersection between spiritual practice and the down-to-earth details of embodied human life. She is a regular dharma teacher at Spirit Rock Meditation Center, where she created and directed the Mindfulness Yoga and Meditation Training. She is the author of the novel Enlightenment for Idiots; the spiritual India travel guide From Here to Nirvana; Moving Into Meditation, a mindfulness course for yoga practitioners; and a forthcoming memoir of meditation and motherhood. Her essays on spiritual practice and daily life have been widely published in venues ranging from the New York Times to the Shambhala Sun. A practitioner of…
Learn more about Anne Cushman