Mindful Self-Compassion (MSC) 5-day Training
With Kristy Arbon and Megan Prager
September 27 - October 2, 2020
Mindful Self-Compassion (MSC) is an empirically-supported program designed to cultivate the skill of self-compassion. Based on pioneering research by Kristin Neff, PhD, and integrated with the clinical perspective of Chris Germer, PhD, MSC teaches core principles and practices that enable participants to respond to difficult emotions with kindness and understanding.
Self-compassion is the emotional attitude of mindfulness when we contact suffering. While mindful awareness is typically directed toward moment-to-moment experience, self-compassion focuses on the experiencer. Mindfulness says, "Open to your suffering with spacious awareness and it will change." Self-compassion adds, "Be kind to yourself in the midst of suffering and it will change." Mindfulness asks, "What do I know?" and self-compassion asks, "What do I need?"
Self-compassion can be learned by anyone, even those who didn't receive enough affection in childhood or who find it embarrassing to be kind to themself. It's a courageous mental attitude that stands up to harm, including the discomfort that we unwittingly inflict on ourselves through self-criticism, self-isolation, and self-rumination when things go wrong. Self-compassion provides emotional strength and resilience, allowing us to admit our shortcomings, forgive ourselves, and respond to ourselves and others with care and respect, and be fully human.
Rapidly expanding research has clearly demonstrated that self-compassion enhances emotional wellbeing, reduces anxiety and depression, helps to maintain healthy habits such as diet and exercise, and is related to better personal relationships.
This program is designed for members of the general public, as well as for professionals who wish to integrate self-compassion into their work. Meditation experience is not necessary to participate in this MSC program. All are welcome! The program is similar in structure to the 8-week MSC program, and participating in this program satisfies a prerequisite for becoming a MSC teacher, namely, participation in a MSC Training course.
Program activities include meditation, short talks, experiential exercises, group discussion, and home practices. The MSC program is not held in silence, although there are periods of silence, and it is also not group therapy, although participants are encouraged to share their experiences on the path of mindful self-compassion. The emphasis of the program is on enhancing emotional resources and personal capacities. For more information, please see centerformsc.org.
ACCREDITATION
25.5 Continuing Education Credits will be offered for a fee of $40 for Psychologists, Psychoanalysts, Social Workers, Counselors/Marriage and Family Therapists, Creative Arts Therapists, Chemical Dependency Counselors, Educators and Nurses through R.Cassidy Seminars. To apply for CE Credits, please click on this link.
The following reading is recommended, but not required:
-Self-Compassion: The Proven Power of Being Kind to Yourself by Kristin Neff
-The Mindful Path to Self-Compassion by Christopher Germer
Optional: Participants may choose to purchase the companion workbook to the 5-day course to take notes in throughout the training:
-The Mindful Self-Compassion Workbook: A Proven Way to Accept Yourself, Build Inner Strength, and Thrive by Kristin Neff and Chris Germer
Teachers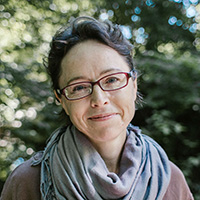 Kristy Arbon
Kristy Arbon is the Founder and CEO of HeartWorks Training LLC, supporting people in their practice of self-compassion, mindfulness, somatic awareness, shame resilience and tapping into emergent self-wisdom. Her work has deep roots Trauma-Sensitive Mindfulness, Somatic Experiencing, Sensory Modulation, Brene Brown's shame resilience model, Mindful Self-Compassion, Internal Family Systems, Buddhist philosophy and exploration of archetypes. Kristy is a qualified social worker, a certified Mindful Self-Compassion teacher, a qualified fitness instructor and she has completed Somatic Experiencing Level 1 and Internal Family Systems Level 1 training. She is the developer of the Somatic Self-Compassion curriculum and she adapted the Mindful Self-Compassion…
Learn more about Kristy Arbon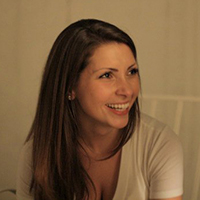 Megan Prager
Megan Prager is a Certified Mindfulness Based Stress Reduction Instructor, a Certified Mindful Self-Compassion Instructor, and Compassion Programs Director and University Liaison at UC San Diego Center for Mindfulness. Megan is also an Adjunct Faculty member at San Diego State University and a Certified yoga Instructor. In addition to teaching Mindfulness-based programs, Megan specializes in developing and delivering mindfulness trainings for Fortune 500 companies as well as for educational, healthcare, and academic settings. Megan is one of the founders of the UCSD Center's Work-Life Integration Program and co-founder and teacher trainer for the UCSD Professional Training Institute's 9-Day MBSR Teacher…
Learn more about Megan Prager