Deepening the Natural Path to the Heart's Liberation: A Vipassana Retreat for Experienced Practitioners
With Erin Treat, Brian LeSage and Victoria Cary (Assistant)
June 28 - July 5, 2020
Join us in practicing the timeless teachings of the Buddha as a pathway to inner peace, freedom, and the compassionate heart.  This retreat is designed to offer support for experienced practitioners in insight meditation, known as Vipassana in the Buddhist tradition, which has been a foundation of Buddhist teachings for 2,500 years.
Inspired by the early Buddhist tradition, we will utilize the natural surroundings to support our inner exploration. There will be a focus on cultivating an embodied presence and mindful awareness that embraces our experience with acceptance and wisdom. We will offer meditation instructions for Vipassana and lovingkindness practices, including walking and hiking meditation. Additionally, there will be individual practice discussions and a talk each evening on Buddhist practice.
To cultivate the meditation process, noble silence is maintained at all times throughout the retreat except during teacher meetings and group discussions.
Prerequisite:  Practitioners must have done at least 14 days of silent Vipassana meditation retreat to be eligible. If you do not meet this criteria, we would be happy to help you find another Vallecitos retreat.  
Teachers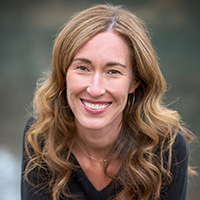 Erin Treat
Erin Treat lives in Durango, CO and serves as a Guiding Teacher of Vallecitos Mountain Retreat Center.  She is a member of the Teacher Council of Spirit Rock Meditation Center and is the Resident Teacher at the Durango Dharma Center.  Erin offers talks, leads classes, and teaches meditation retreats in the southwest and nationwide.  Her approach to sharing the dharma is influenced by her experience as a student of the Diamond Approach by A.H. Almass and by her deep love of socially engaged practice, embodiment and wild nature. Erin was born and raised in the prairie of Fargo, ND and…
Learn more about Erin Treat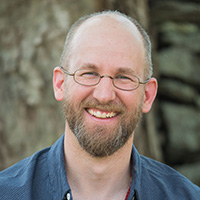 Brian LeSage
Brian has practiced Buddhist meditation since 1988 and has taught since 2000. He has studied in the Zen, Theravada, and Tibetan schools and was ordained in the Rinzai Zen tradition in 1996.  His training in Vipassana Meditation includes doing extended meditation retreats in Myanmar (Burma), Nepal, and India as well as numerous retreats in the U.S.  He leads retreats and teaches meditation courses nationwide.  Brian also has a private practice in Somatic Experiencing, which is a naturalistic approach to healing trauma.
Learn more about Brian LeSage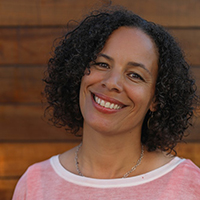 Victoria Cary (Assistant)
Victoria Cary has been practicing insight meditation and studying the Dharma since 2006. She is currently in Retreat Teacher Training at Spirit Rock Meditation Center, where she previously graduated from the Community Dharma Leaders program. Victoria is the co-founder and one of the core teachers of San Francisco People of Color Insight Sangha. Victoria has worked as a volunteer at Zen Hospice and is particularly interested in the integration of the Dharma in everyday life.
Learn more about Victoria Cary (Assistant)