Awakening a Fierce Feminine Buddhism
With Pamela Weiss, Tuere Sala and Jozen Gibson (Assistant)
June 22 - 27, 2020
What does it take to respond to the world with open hands and an open heart?
This silent meditation retreat will offer myths, stories and archetypes of Buddhist women, past and present. The teachings will illuminate the qualities of wisdom, compassion, courage, and the desire for freedom. We will explore feminine and transfeminine archetypes including: Prajnaparamita, the mother of all Buddhas; Kali, the divine protector; and Quan Yin and Avalokitesvara, the one who hears the cries of the world. We will also share stories of the women who surrounded the historical Buddha, as well as the present-day feminine Dharma lineage of Buddhist nuns, teachers and practitioners across the cultural spectrum. Our time together will support an embodied integration of the feminine into spiritual practice, relationships, work and life.
The structure of the retreat will include silent sitting and walking, meditation instruction, dharma talks, and meetings with teachers. All genders are welcome.
Teachers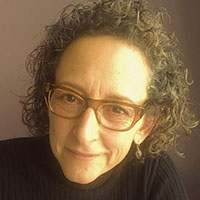 Pamela Weiss
PAMELA WEISS a Buddhist teacher authorized to teach in two traditions—Zen and Theravada. After living as a monastic at Tassajara Zen Mountain Monastery for five years, she completed comprehensive training through Spirit Rock Meditation Center to become an Insight meditation teacher. She is currently a member of the Spirit Rock Teacher Council, a guiding teacher at San Francisco Insight, and a visiting teacher at the Brooklyn Zen Center. Pamela is an executive coach and pioneer in bringing Buddhist principles and practices into the workplace, and is the author of "A Bigger Sky: Awakening a Fierce Feminine Buddhism." She lives in San Francisco with her…
Learn more about Pamela Weiss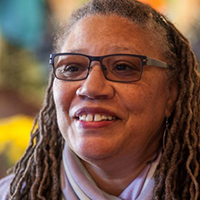 Tuere Sala
Tuere Sala is a Guiding Teacher for Seattle Insight Meditation Society (SIMS).  She is a retired prosecuting attorney who has practiced Vipassana meditation for over 25 years.  Tuere is inspired by bringing the Dharma to nontraditional places and has often supported SIMS in unconventional ways such as answering letters from practitioners in prison; offering beginning classes at Angeline Women's shelter and Jubilee House, a women's transitional house; and facilitating workshops using nonviolent communication (NVC) to support a mindfulness practice.  Tuere believes that urban meditation is the foundation for today's practitioner's path to liberation and is a strong advocate for practitioners living with…
Learn more about Tuere Sala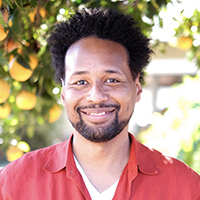 Jozen Gibson (Assistant)
Jozen Tamori Gibson (they, them), a meditation practitioner and guide, began formal meditation practice in 2004 through Sotō Zen while living in Japan joined by a Theravada practice in 2010. Jozen serves on the New York Insight Meditation Center's teacher council. In 2017 they entered into the Insight Meditation Society (IMS) Dharma Teacher Training program. Jozen carries certifications in Mindfulness Facilitation through the Mindful Awareness Research Center at the UCLA Semel Institute for Neuroscience and Human Behavior, in 200-Hour Yoga and Wellness with Breathe for Change (RYS), and Indigenous Focusing Oriented Therapy and Complex Trauma (IFOT).  Jozen lives to provide…
Learn more about Jozen Gibson (Assistant)