Finding Freedom in Nature: A Retreat for People of Color
With Sebene Selassie, La Sarmiento and Yong Oh
May 31 - June 7, 2020
The teachings of the Buddha connect us to our own true nature which is freedom. We are nature wherever we go — whether we live in the heart of a large bustling city or in a rural environment — but many people of color in this country are often the most removed from land that is not ravaged by colonization. This retreat offers us an opportunity to experience the liberating power of retreat in the beauty of pristine nature. We will spend the week together in this magnificent wilderness in periods of formal practice both indoors and on group hikes. The retreat will be held largely in silence with opportunities for check-ins and questions. No prior meditation or dharma experience is necessary.
Please note, this retreat has an application process to allow for diversity in practice experience, age, ethnicity, sexual orientation and gender identity. The application for this retreat has been closed. For those who are invited to attend, we will email you by February 5th with a registration link to sign up for the retreat. If you are in need of financial assistance to attend, you will complete a scholarship application once you have been accepted AND completed your registration.
This is a retreat for people of color.  If you do not identify as a person of color, we are happy to help you find another Vallecitos retreat.
Vallecitos is not accessible to those in wheelchairs or with mobility issues. The center is located at 9,000 feet and is not conducive to those with compromised health.
Teachers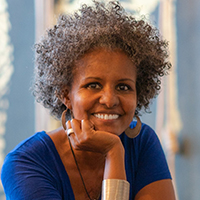 Sebene Selassie
Sebene Selassie (She/Her) is a teacher and writer. She began studying Buddhism over 25 years ago as an undergraduate at McGill University where she majored in Comparative Religious Studies. She has an MA from the New School where she focused on race and cultural studies. For over 20 years she worked with children, youth, and families nationally and internationally for small and large social justice and social change programs. Her work has taken her everywhere from the Tenderloin—San Francisco, to East Harlem–NYC, to refugee camps in Guinea–West Africa. She is the former Executive Director of New York Insight Meditation Center…
Learn more about Sebene Selassie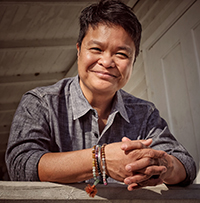 La Sarmiento
La Sarmiento is a non-binary, Filipinx American, body/energyworker and song-spoofing dharma teacher. They are a retreat teacher/manager and guiding teacher of the LGBTIQ and People of Color Sanghas with the Insight Meditation Community of Washington, teach retreats for LGBTIQ at the Garrison Institute, young adults at the Spirit Rock Meditation Center, are a graduate of the Spirit Rock Community Dharma Leaders Training Program, and are currently a mentor for the Mindfulness Meditation Teacher Certification Program with Tara Brach and Jack Kornfield. La lives in Towson, MD with their life partner Wendy and their Cairn Terrier Annabel.
Learn more about La Sarmiento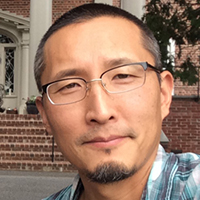 Yong Oh
Yong Oh has studied Soto Zen and Vipassana with various teachers since 2006. He is an acupuncturist, a mindfulness/meditation teacher and a graduate of Spirit Rock's Community Dharma Leaders Program. He is currently a participant in the 2017-2021 IMS Teacher Training Program.
Learn more about Yong Oh