Meditation, Nature, and Awakening
With Peter Williams, Chas DiCapua and JD Doyle (Assistant)
September 20 - 26, 2019
This retreat engages two powerful forces for happiness – insight meditation and immersion in nature. Insight meditation has been the key practice for accessing the profound wisdom of the Buddhist tradition for 2500 years. It is extraordinary in its simplicity, its lack of dogma and, above all, its results.
When we take the meditation practice outside, nature acts as a people whisperer, quieting the mind and gladdening the heart.  This deepens our meditation practice which, in turn, deepens our connection with nature. This leads to a surprising fulfillment in the simplest of pleasures – a dewdrop on an aspen leaf, a meadow shimmering in sunlight, the otherworldly bugling of an elk. All this sets the stage for the meditative insight that fosters letting go and true freedom of heart.
This retreat will combine traditional indoor meditation with meditation outdoors and mindful hikes (suitable for all levels of walking).  We will explore beautiful old growth forests during fall foliage time. Mindful exercises outdoors will engage the senses and reveal the unity of nature in and outside the body. The retreat is suitable for beginners and seasoned practitioners. The retreat is held in silence.
Teachers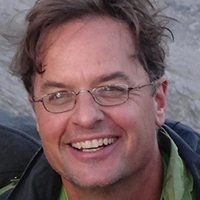 Peter Williams
Peter has practiced meditation for 25 years in the Theravada and Tibetan Buddhist traditions. He has taught meditation since 2003 and has completed the Community Dharma Leader training through Spirit Rock Meditation Center. Peter teaches meditation retreats in the Rocky Mountain West and leads weekly dedicated practitioner groups in Boulder, CO. He has taught mindfulness to diverse audiences, from Colorado juvenile justices to school teachers to environmentalists. Peter also practices as a transpersonal psychotherapist, using spiritual perspectives to heal emotional distress. In a previous career as an ecologist, Peter worked for groups such as the Massachusetts Audubon Society and The…
Learn more about Peter Williams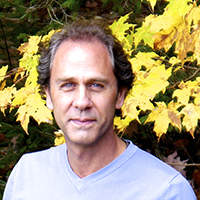 Chas DiCapua
Chas has been practicing mindfulness and Buddhist meditation, primarily in the Theravada school, for over 25 years, including over 2 years of combined time in silent, intensive retreat.  He has trained with Burmese meditation masters, western monastics of the Thai Forest tradition and senior western Vipassana teachers.  In 2003 Chas was invited to be the Resident Teacher at the Insight Meditation Society in Barre, MA where he continues to serve in that role.  Chas is a graduate of the four year Insight Meditation Society / Spirit Rock Teacher Training Program led by Jack Kornfield, Joseph Goldstein and others. He is…
Learn more about Chas DiCapua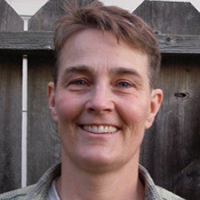 JD Doyle (Assistant)
JD Doyle teaches at the East Bay Meditation Center and has completed both Spirit Rock's Community Dharma Leader Program and Dedicated Practitioner Program. Practicing Buddhism for over 18 years both in the US and in Thailand and Burma, they are committed to celebrating the diversity of our human sangha, addressing the impact of racism on our communities, expanding concepts of gender, and living in ways that honor the sacredness of the Earth.
Learn more about JD Doyle (Assistant)