Mindful of Race Leadership Training (for Program Participants only)
With Ruth King
September 7 - 12, 2018
Mindful of Race is designed for leaders, groups, and dedicated practitioners to grow wise about race. Participants become aware of the relational reality of race and their role in racial suffering – its formation and transformation. Unique to this training is the exploration of race and its power dynamics from three levels of experience: individual, group, and institution, and the system of oppression embedded in our mind that is reflected in the world.
This training blends mindfulness principles with an engaged exploration of racial conditioning – or what I refer to as the Racial Awareness Rubik™. With mindfulness practice, we learn how to stay present to what's true and what's difficult with a caring and wise heart. Grounded in mindfulness further supports us in an intimate investigation of our "individual" and "collective" racial conditioning and "systemic" proliferation.
The aim of this training is not to encourage the cosmetics of racial inclusion or an unrealistic ambition to eliminate racial hatred. Rather it offers a process for gradual healing of our divided hearts from a deep understanding of our racial conditioning and its impact. 
Mindful of Race combines Eastern and Western psychology, mindfulness meditation, group dynamics, diversity awareness training, and leadership development. It is a call to those who are brave and committed long-term to ripening self-awareness through relationships, reducing harm, and fosters collective well-being.
**This retreat is not open to the public. This is a closed retreat for program participants only.**
Teacher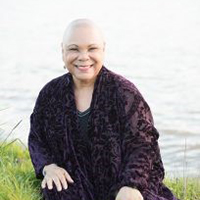 Ruth King
Ruth King is an author, mindfulness coach, and teacher in the Insight Meditation Tradition, teaching nationwide. She is a guiding teacher at Insight Meditation Community of Washington, a core teacher in Spirit Rock Meditation Center's Dedicated Practitioner Program, and the founder of Mindful Members Insight Meditation Community of Charlotte. She also designed and teaches Mindful of Race Training: A Stimulus for Social Healing & Leadership, and is the author of The Emotional Wisdom Cards and Healing Rage – Women Making Inner Peace Possible, and her forthcoming book Mindful of Race: Transforming Racism From The Inside Out (Spring 2018, Sounds True). More information can be found at Ruth's website.
Learn more about Ruth King