Working with Challenging Mind States and their Antidotes: An Intensive Mindfulness Retreat for Mental Health Professionals
With Bill Morgan, PsyD and Susan Morgan, CNS
August 12 - 19, 2017
Many in our field have been studying mindfulness and its clinical applications for years but have not found time for more intensive meditation practice. Others appreciate the opportunity to refresh their meditation practice with like-minded colleagues. By deliberately stepping out of everyday life and into a pristine retreat environment, the subtle habit patterns of heart and mind are more easily accessed, and mindfulness can begin to deepen.
Join us for a different kind of retreat, one that brings Theravada (vipassana) and Tibetan perspectives into conversation and into practice as we work with challenging mind states and their antidotes. Joining us is Willa Miller, a Buddhist teacher (lama) who has studied and practiced extensively in the Tibetan Buddhist tradition, and who is committed to making meditation psychologically relevant and accessible to caregivers in our culture.
Practitioners in this cognitively oriented, high stimulus, high stress culture, frequently struggle with unsettling mind storms. A variety of instructions and guided meditations from both traditions will be offered. These are designed to create and optimize the conditions in which mindfulness practice may flourish even in difficult situations.
This course provides a container in which to explore these practices with colleagues. The teaching is experience-near, practice oriented, focusing on the development of mindfulness practice and its relevance in our work with others, particularly in the delivery of accurate empathy and therapeutic presence. Throughout the day there will be mindfulness meditation instruction from both traditions, with three to four hours of meditation each day, study modules, dyadic exercises and/or small group discussions, and an individual meeting with a teacher. Overall during the week silence will be observed including during meals, to facilitate a deeper contemplative experience.
This is a rare opportunity to immerse yourself in an exquisite natural environment and work closely with leaders in the growing field of clinical mindfulness meditation and compassion. Every effort will be made by the teachers and staff to give each participant a delightful, educational retreat experience, so that you can return home with renewed enthusiasm for clinical work and for cultivating mindfulness and compassion on and off the cushion.
20 CE units available to psychologists, social workers and mental health counselors. Eligible participants will receive a certificate for 20 CEUs at the conclusion of the retreat.
Sponsored by the Institute for Meditation and Psychotherapy
Teachers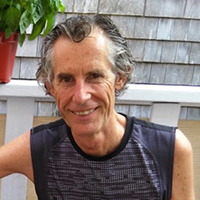 Bill Morgan, PsyD
Bill Morgan, PsyD is a clinical psychologist who has been practicing meditation for over 35 years in both Zen and Vipassana traditions. He has participated in more than 6 years of silent retreats, and once lived in a Trappist monastery for 6 months. He has a private practice in two Boston locations. Bill is a board member of the Institute for Meditation and Psychotherapy, a non-profit organization in Boston, which offers seminars, courses, retreats and a certificate program for mental health professionals. He is a contributing author to Mindfulness and Psychotherapy, a best selling text in its second edition. billandsusan.org
Learn more about Bill Morgan, PsyD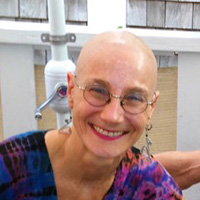 Susan Morgan, CNS
Susan Morgan, CNS is a psychotherapist in private practice in Cambridge, MA. She consults with therapists who are interested in deepening therapeutic presence. Susan completed a 4-year silent mindfulness meditation retreat along with her partner, Bill in 2013. She has co-led retreats for psychotherapists with Bill for the past 15 years and together also lead small on-line study-practice groups or sanghas for psychotherapists. Lovingkindness and mindfulness of the body are integral to her mindfulness teaching. Susan is a board member of the Institute for Meditation and Psychotherapy, a non-profit organization in Boston, which offers seminars, courses, retreats and a certificate…
Learn more about Susan Morgan, CNS