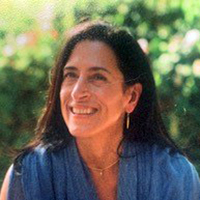 Lisa Kring is an LCSW (MSW- USC) and a committed practitioner of mindfulness meditation in the Theravada tradition for over 20 years, and a mindfulness teacher for over 15 years.  She began practicing studying clinically with Dan Siegel, which led to initial mindfulness training at MARC/UCLA with Diana Winston.  Presently, she teaches classes of all kinds at InsightLA in Los Angeles such as Mindfulness Based Stress Reduction, Awakening Joy and Mindful Self Compassion.
Lisa has studied and practiced with Jon Kabat-Zinn, Joseph Goldstein, Sally and Guy Armstrong, Ven Analayo, Philip Moffitt, among others, and received teacher lineage transmission / authorization from Jack Kornfield in 2017.  Lisa also facilitated groups and classes with people touched by cancer for over ten years at the SIMMS/MANN Center for Integrative Oncology at UCLA and the Benjamin Center Cancer Support Community in Santa Monica.  Her teaching has led her to mindfulness trainings in corporate settings, such as William Morris Endeavor, ABC News, Citibank, Hulu and Huffington Post, to name a few.  Through Insight In Action and Insight In Schools, social justice initiatives at InsightLA, Lisa is part of the team offering mindful training and support in organizations on the front lines of mental health and social justice work, as well as schools in marginalized communities throughout Los Angeles County.
Lastly, through the support and guidance of Myla and Jon Kabat-Zinn, Lisa created a curriculum and has extensively taught Mindfulness for Parents classes throughout schools in the Los Angeles area.  Lisa is certified in Trauma-Sensitive Mindfulness and is a graduate of both the Dedicated Practitioner's Program and the Advanced Practitioner's Program at Spirit Rock Meditation Center. She lives in Los Angeles with her husband and recognizes her two young adult children as her deepest teachers in life.